Written by: Manvi Singh
USA's Xander Schauffele lifts the gold at Tokyo Olympics for 18 under at a total of 266 with five birdies on the final day. Indian golfer Anirban Lahiri closes at T42 followed by Udayan Mane at T56.
Xander Schauffele in action. (Source: Olympics Golf)

Living up to the family ambition, a dream that came true for father Stefan Schauffele, Xander Schauffele brought another glorious gold to the United States with his spectacular victory at Men's Individual Stroke Play hosted at Kasumigaseki Country Club, Tokyo. It was the first Olympic gold for the USA in individual golf after the 1900s.
Schauffele's father, Stefan Schauffele - a former decathlete stated for his son, "It's sort of an opportunity that I didn't have. And now, I get to live it because he has it."
Read: How Xander Schauffele Worked Wonders Since Round 2?
With the 18th hole closed in the most picturesque wonder of gameplay, Schauffele took a one-stroke lead to win the game. From the roughs to the fairway and finally the winning hole, his final round closing at 67 was a master wonder to watch.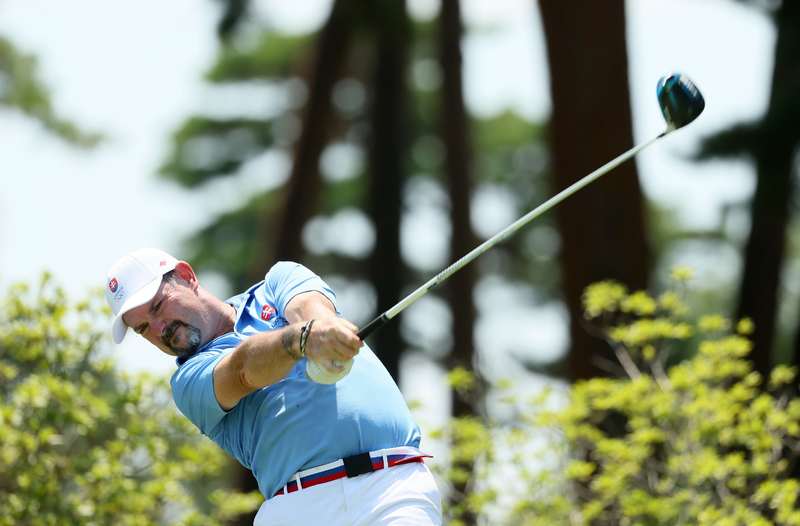 Rory Sabbatini played his par to the glowing silver.
Silver's shine came home with Slovakia's Rory Sabbatini, who climbed up the leaderboard ladder by 15 positions in Round 4 to secure the silver medal at Olympics, Slovakia's third medal for Tokyo 2020.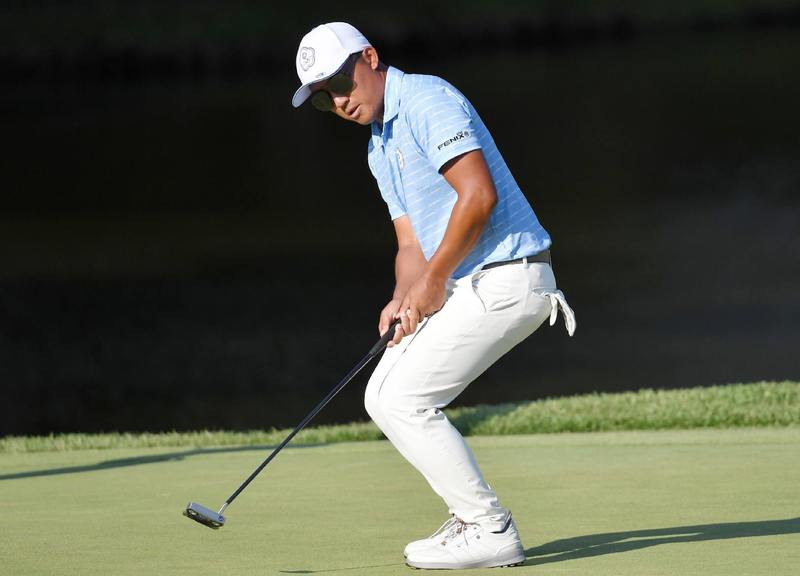 Chinese Taipei's Pan Cheng Tsung for the bronze.
After a fair playoff struggle between Chinese Taipei's Pan Cheng Tsung, States' Collin Morikawa, China's Mito Pereira, Colombia's Sebastian Munoz, Ireland's Rory Mcllroy, Britain's Paul Casey and Japan's Hideki Matsuyama; the bronze medal was entitled home with Pan Cheng Tsung as he made his way enormously wild through the playoffs at 15 under with a total of 269.
Read: Round 3 Trails of the Day at Tokyo Olympics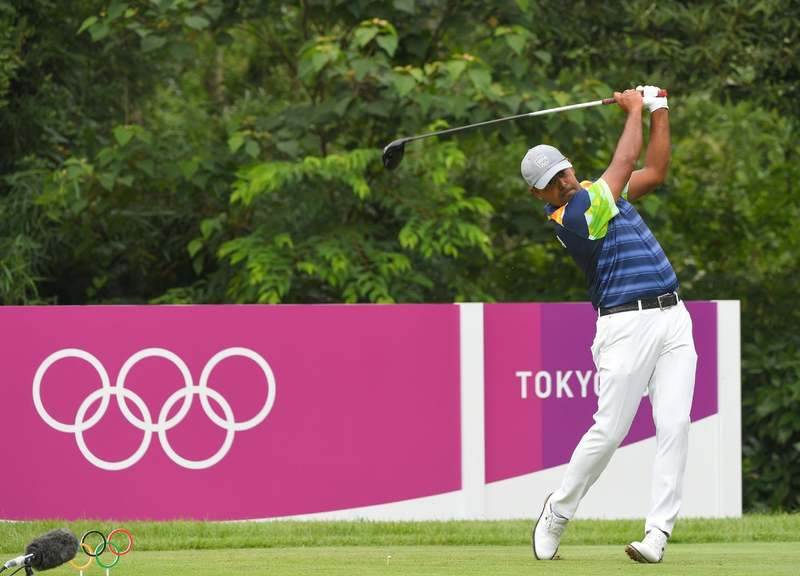 Anirban Lahiri tied for 42nd.
Read: Anirban's Spectacular First Round at Tokyo Olympics
Anirban Lahiri finishes with 1-over 72 in the final round and an overall score of 5-under. The Indian golfer finishes tied-42nd. His game has been a steady fair play throughout the tournament. The second Indian representative golfer, Udayan Mane tied 56th on the final day.
Final leaderboard for Men's Individual Stroke Play at Tokyo Olympics.