Written by: Manvi Singh
The United States regained its possession of the Ryder Cup on Sunday with a phenomenal 19-9 victory.

Creating the largest winning margin since 1979, Team USA secured the phenomenal win as Collin Morikawa sealed the winning-half point. The US team clinched at the outcome just five matches into Sunday's singles play at Whistling Straits in Sheboygan.
Morikawa won the par-3 17th hole with a short birdie putt to take a one-hole lead on Viktor Hovland, meaning he would at least halve the match all the U.S. side needed to complete the incredible three days.
"It means so much (to be the one to clinch)," Morikawa said. "We knew we had a very strong team. It means nothing until we hit that first tee shot. The guys pulled through. We didn't let up."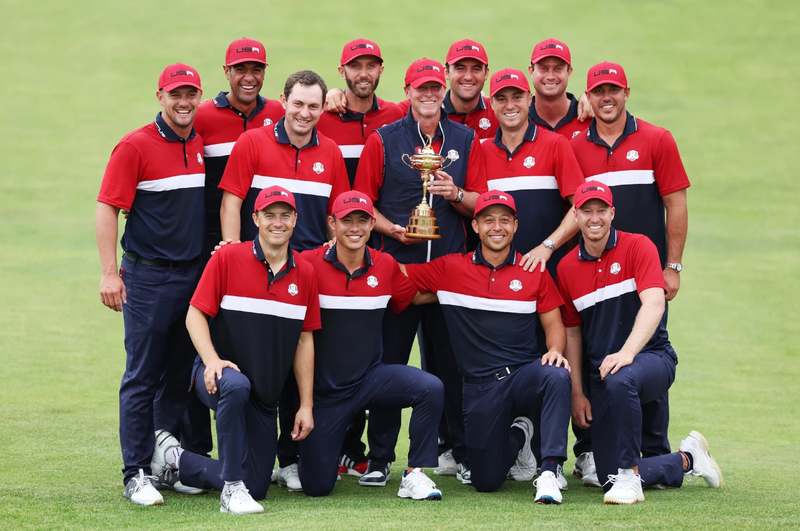 Ryder Cup-winning bliss for Team USA.
The Americans turned a likely victory into a dominant statement, taking eight of 12 possible points available Sunday. Needing just 3.5 points out of the 12 possible ones for the final day, something Team USA didn't leave behind for much longer as Patrick Cantlay and Bryson DeChambeau scored early wins over Shane Lowry and Sergio Garcia, respectively. Captain's pick Scottie Scheffler had the crowds around Whistling Straits buzzing after knocking off world No. 1 and previously undefeated Jon Rahm.
"Speechless. Everything about it, these guys came together," said U.S. captain Steve Stricker. "They had a mission this week and you could tell, they played great and came together."
Blue points for Europe were few and far between. Rory McIlroy beat Xander Schauffele in the opening match, while Ian Poulter and Lee Westwood each scored wins over Tony Finau and Harris English, respectively.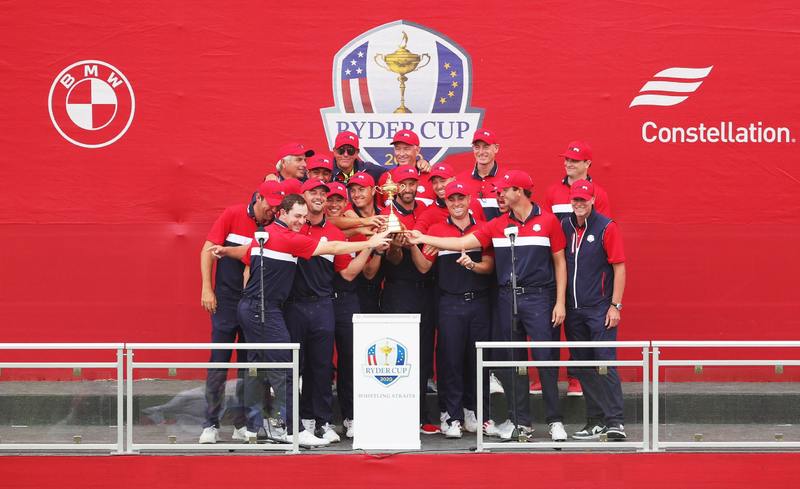 Winning moment for Team USA.
The final session included seven U.S. wins, three for Europe and two ties: Morikawa and Hovland each earned a half-point, as did Jordan Spieth and Tommy Fleetwood.