This saying is completely apt for Thai teenage Golfer Athhaya Thitikul. In the making of becoming No. 1 in the world women's golf ranking- there were indeed many obstacles in the journey.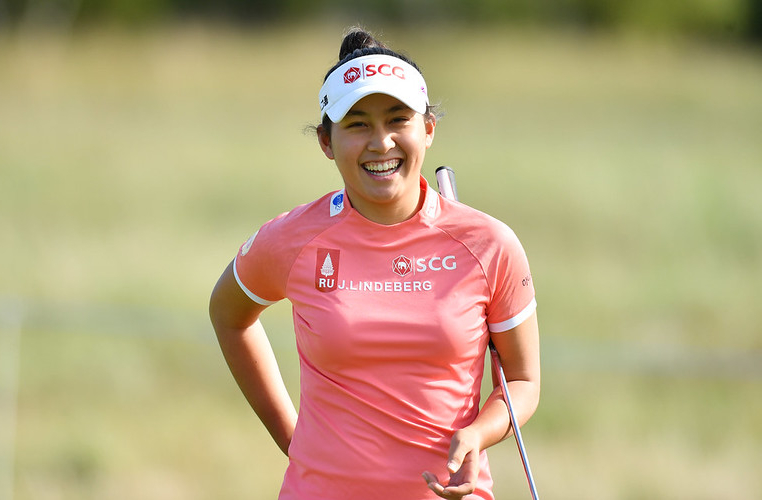 Athhaya Thitikul
Seems it was all destined! Thai teenage Golfer at the age of 6 was sick and just to improve her ill health, she picked up the sport of Golf. After making a memorable debut in the LGPA Tour, Athhaya achieved the number 1 position in the world women's golf ranking this week. She has scripted the history by achieving number 1 rank in women's golf ranking this week after Lydia Ko who was then 17 when she topped the ranking in 2015.
"Being number one is pressure -- I don't know how long I'm going to be number one in the world, but at least it's just a ranking," she told reporters at the LPGA Japan Classic, where she shot a one-under par 71 on Thursday in her first round since rising to the pinnacle.

"But what you have to do is improve yourself a lot. No matter where I am -- number one, 10, 20 or 100 -- I'm just trying to improve myself and be myself every day that I play, as a person and as a competitor as well."
Atthaya's Grandfather proved to be a means for the teenage golfer to take up the sport as he recommended spending time outdoors in order to prevent illness that worsened her health as a child. He encouraged her to opt either for golf or tennis but Thitikul chose the former as she thought golf would be less taxing in comparison to the latter.
Having a background in a non-golfer family, Athhaya has to consistently work hard for years but it didn't take her much longer to achieve a roaring success. At the age of 14, she became the youngest player in 2017 to bagg the title in a professional tour event when she saw success in the LET tour's Thailand Championship.
For the next three years, she perfected her game to the core as an Amateur till she turned 18. She believes Golf is just a game for her and she doesn't take it too seriously, if she has a bad round she doesn't deem it as the end of the world.
"I'm the one who takes it relaxed, smiling," she said in an interview last year about her attitude on the course.
"I always think taking things in a positive way is best for golfers. You play on the course for four or five hours and your brain is working hard already."

The 19-year-old has won two tournaments on the US-based elite women's tour and has 12 other top-10 finishes.