Written by: Manvi Singh
After testing positive for COVID-19 on June 5, during the third round of the Memorial Tournament, John Rahm comes in with a creative announcement for his U.S. Open play at Torrey Pines.
John Rahm at Memorial Tournament
Tweeting a Rambo GIF of being up and game for the four-day tournament, Rahm turned a little creative with his announcement of returning to the game while his tweet read, "After two negative test in a 24 hour span and being cleared by health officials, it's time to get ready for the US Open. Vamos!!"
This marked his presence on the map of this week's U.S Open at Torrey Pines which is set to begin from 17 June.
At the Memorial Tournament, after his 18th hole, Rahm was informed about testing positive with COVID-19 which made Tiger Woods turning to be the largest lead ever heading into the final day of the Memorial. Even after his six-shot lead, the Centre for Disease Control and Prevention along with PGA Tour led with the settled protocols making Rahm pull off the game.
While Rahm was supposed to isolate for 10 days, yet being asymptomatic with two negatives in the 24 hours span made him come back to the course earlier than he was supposed to.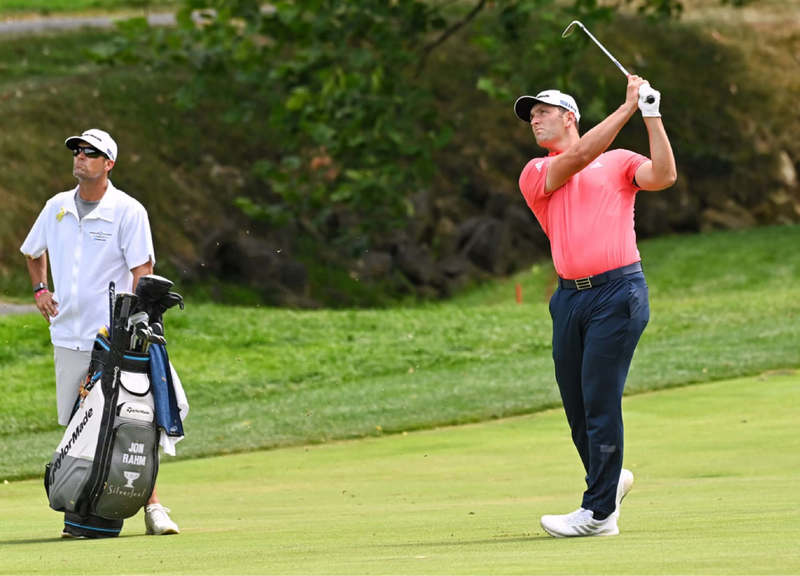 Rahm at his best form.
It can be said that the No.3 ranked golfer in the world will try to pick back from where he left which is rather an ace in the Memorial Tournament. This might just be an opener to yet another major as his first coming experience at Torrey Pines has been perfectly settled from the 2017 Farmers' Insurance Open.
The Spaniard has four top-five finishes at the majors with the 2019 U.S Open being his best with the tied third. This might just be a challenge he's willing to take and win to the best of his capacity and who knows, maybe, after testing positive, this would just turn to be a historical comeback story.