Written By: Chirag Sharma
Among the pool of Real Estate properties, Golf properties are emerging as a high-return investment. Often, Investors think that investing in golf properties could be a bit expensive but the reality is unparalleled to it. Today, golf properties hold 4% of shares in the real estate market, which is expected to rise over time. There is always a lot more other than the air, greens and the environment that a golf course property offers. A golf course on or near to a property definitely adds value to it. According to research dating back to the 2010s , the presence of a golf course improved adjacent property prices by 7.6%.
Earlier, golf was mostly played by the upper class, businessmen or CEOs. Now, the game is getting accessible to everyone. And as a result, the game is getting immense popularity among us. This leads to an urge in home buyers to get their money into a golf property that serves even more than a golf course.
Let's look at some of the benefits of investing in golf course properties.
1. Greenery and serene environment with a soothing view
What feels better than sipping your coffee on a sunday morning at your balcony, with a completely picturesque view of a green environment? A survey to an open-ended question reveals that 24.3% of the people who opt for a golf course residence, keep the view and the environment in mind while opting out for a golf course residence. It doesn't matter whether you're a young family looking for a safe and serene environment or a retiree looking for a quiet life, a residential golf property offers you that picture-perfect sanctuary you've in mind. Especially, the vibes and the positivity a green environment spreads is something people look for while cashing their money in. This gives golf properties a plus-point over the counterparts.
Jaypee Greens, Greater Noida
2. High return long-term investment
Considering the benefits of investing in a golf property, It is a smart move to invest in a golf property right now for a long term. The exclusivity and the prestige attached to a golf property makes it a good investment option. The amenities, environment and the lifestyle one gets residing at a golf property is what anybody could get ready to pay a handsome amount for. It definitely provides a premium lifestyle than the regular ordinary apartments. Also, A golf property gets matured over the years, as the greens and the infrastructure get matured over the time. Over the last decade, the real estate market has experienced that the price of golf course properties have been increasing by 5 - 7.1% steadily. Hence, For an investor looking to invest in real estate in a view to gain profits, couldn't find a better timing than right now to make his money working to gain handsome profits over the upcoming years.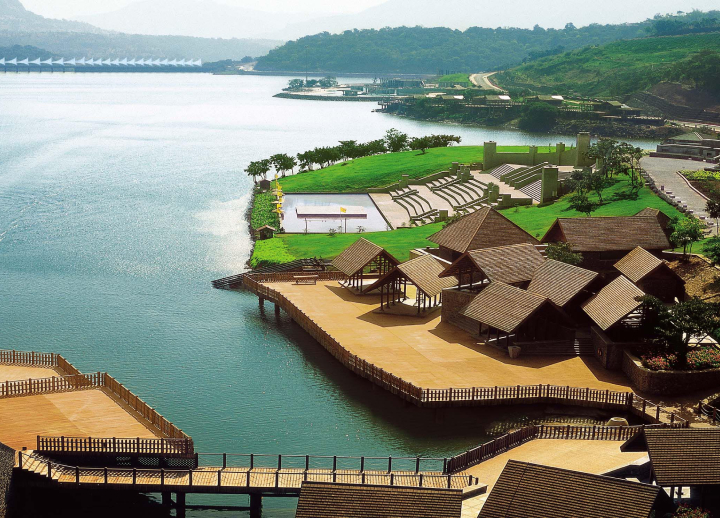 Aamby Valley City, Lonavala
3. Value for Money
The main reason that a lot of people aren't willing to invest in a golfing property is that they think of them as overpriced. But the truth is that they are just slightly more expensive than the ordinary properties. That too, because of the other premium amenities a golf property offers that we'll discuss later in this article. People who are already staying at a golf property are happy to have paid more to live in a spectacular environment. This is because they know that they are having a better lifestyle than their counterparts. Hence, terming a golf property overpriced would serve no justice to it.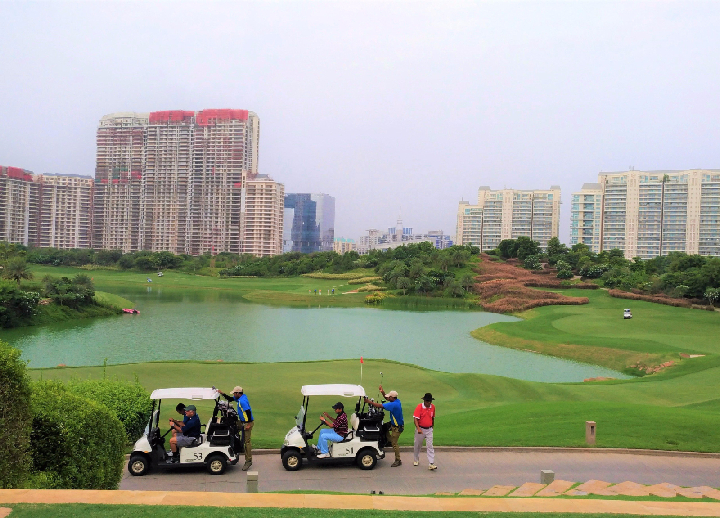 DLF Golf & County Club, Gurugram
4. Golf at your Doorstep
Stepping outside the home to the golf course is a main factor that attracts golf enthusiasts towards the golf properties. The game has been attracting not only the retirees but also the youngsters to hit the ball off the greens. Hence, having a golf course at the doorstep is nothing but paradise for regular golfers. Not only for golfers, but for non-golfers as well, it serves as a luxury form of exercise at their fingertips.
If you aren't much of a golf fan, the sheer beauty of a golf course, the game of golf itself, the community and the relaxation while playing it will develop an urge to play golf inside you and make you go for it without a second thought.
The regular players and golf enthusiasts can step out to the golf course to practice anytime without a hassle. Staying at a golf residence provides golfers plenty of opportunities to improve their game. Also, getting to play most often helps golfers, businessmen and CEOs building a good network and long lasting friendship.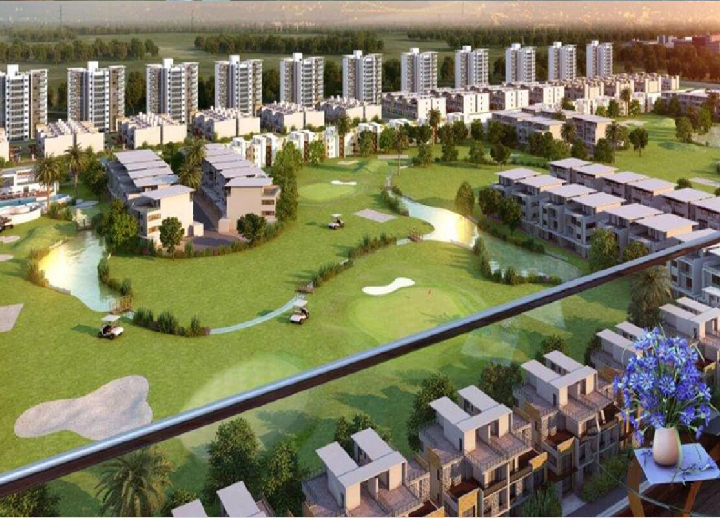 The Hemisphere, Greater Noida
5. Golf community and the amenities
All of us like to stay with like-minded people whom we can connect well and have a synchronised chat with some giggles. This goes the same for avid golfers, they also like to talk and play golf with other golf enthusiasts. The golf community is experiencing good increment, as the sport is getting more accessible to all. This is one of the reasons that golfers across the world tend to shift to a golfing residence to stay connected with the game they love.
The one thing that attracts the non-golfers to a golf property is the amenities and the ambience of it. It is obvious that a golf property would carry a golf-friendly environment, but every investor or buyer would be keen about the facilities or amenities it offers. And yes, a golf property is loaded with premium amenities and facilities like -
Green Environment with increased nature and wildlife

A clubhouse restaurant and bar

Premium facilities and complexes for other sports

Advanced Security System

Swimming pool

Playing zone for kids

Fitness Centres & Gyms etc.
Hence, One can easily expect a better lifestyle and experience than that of the other clustered and crowded properties available.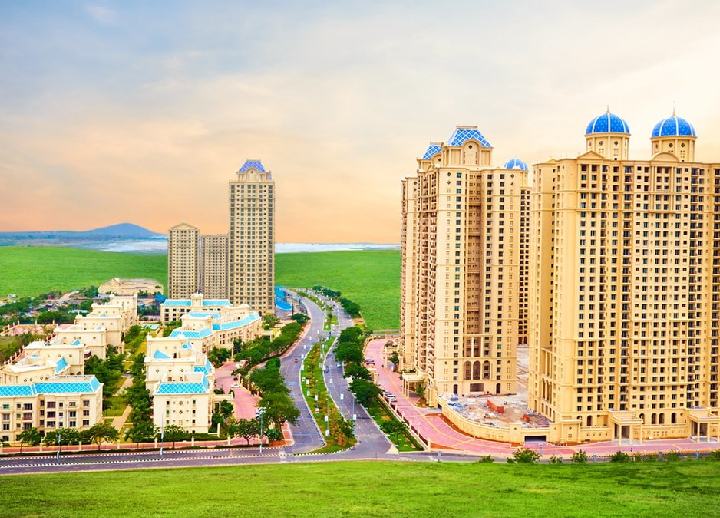 Hiranandani Parks, Chennai
Final Conclusion
Considering the above pointers in mind, we can conclude that a golf property is worth buying at this point in time. The value you get investing in a golf property is what makes it attractive. For an Investor, it could generate high returns over time being a highly profitable real estate asset. For a golfer, It is just another universe right at his "Home Sweet Home" where he can swing his clubs every holiday. With the luxury and pride one gets owning a golfing residence, It would be a tempting option for non-golfers as well who are looking forward to having a premium lifestyle.
People are drawn to golf communities and lifestyles more than golf homes. Many of these golf gated communities include automatic membership to the golf club, which serves as the community's heartbeat and where residents may enjoy resort-style facilities including spas, fitness centres, private theatres, fine dining, and concierge services.