Written by: Manvi Singh
With the final round of 64 at Gothenburg, Jonathan Caldwell lifted the trophy for the Scandinavian Mixed Event at Valda Golf and Country Club making it to be his first European Tour title.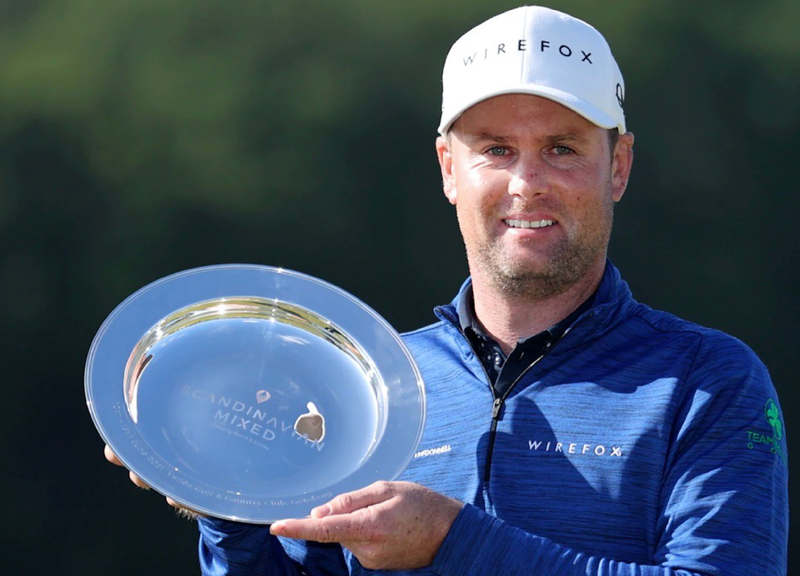 Jonathan Caldwell with the Scandinavian Mixed Event win at Valda Golf and Country Club.
While starting the final round with three shots off the lead, he settled at a target of 17 under par which led him to his impeccable first 14 holes including six birdies and an eagle, out of the eight birdies for the game. It gifted him with the historic win against Spaniard Adrian Otaegui, who finished a stroke behind.
Adrian Otaegui could've changed the favours but his bogey at the 18th green left him behind at the second on the table. With England's Alice Hewson staged at the third, Australian Scott Hend and James Morrison tied at the fourth at the Mix.
Adrian Otaegui on the final day of Scandinavian Mixed.
Making Caldwell's win a dream come true wonder, his post-event words to the world made his happiness a lot more evident.
"It's been a dream of mine for an awfully long time," Caldwell stated and continued, "A lot of hard work goes into it, it hasn't quite sunk in yet, but hopefully more to come."
The event hosted by the wondrous duo, Annika Sorenstam and Henrik Stenson invited 78 men and 78 women to compete for the title which made the win all the more special for Caldwell. What truly touched his heart was the amazement of Annika's gesture for his win, "I got a fist bump from Annika as I came off 18 which is pretty incredible, (she is) probably the greatest ever ladies' golfer, so that was pretty special."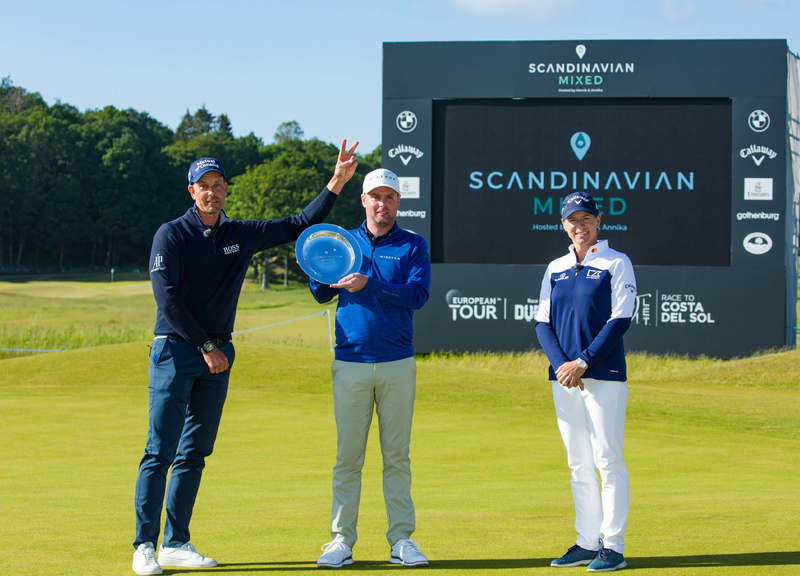 Caldwell with Henrik Stenson (right) and Annika Sorenstam (left).
Caldwell also credits his parents for his win as they have always supported his die-hard persuasion in the golf world. Lifting the silver with the widest of the smile, right after his 37th birthday on Thursday, his take-home moment came with the warmest of words, "The golf club at home will probably be going bonkers so just put a tab on and crack on boys and enjoy. My parents have been with me the whole way so I look forward to talking to them tonight."