Written by: Manvi Singh
Opening at the T5 with five more wondrous players to a little shift to T6 by Day 3, Jon Rahm grew to be the first Spaniard to finally take the U.S Open title home.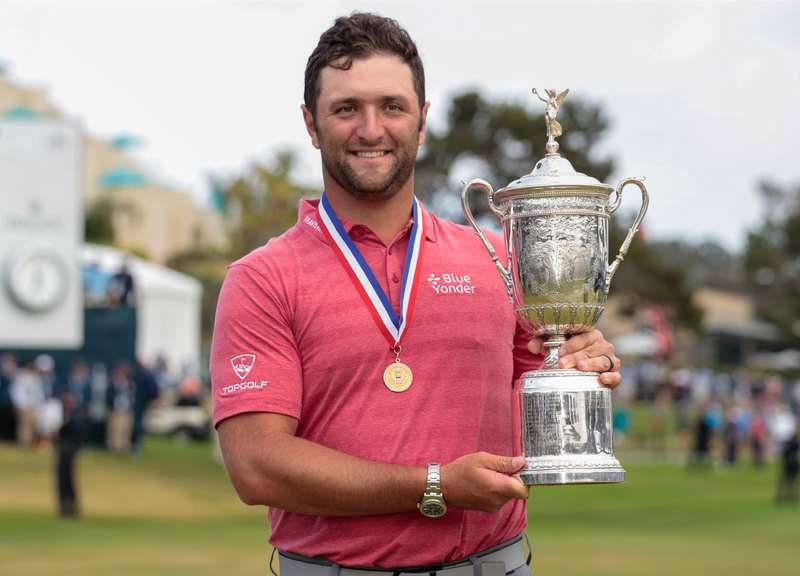 Jon Rahm became the first male or female from Spain to win a USGA championship with his one-stroke victory in the 121st U.S. Open at Torrey Pines. (John Mummert/USGA)
With the phenomenal presence marked on the final day of the U.S Open, Jon Rahm won the U.S Open 2021 at Torrey Pines with a graceful 6 under par 67. Hammering in for the 24-foot-birdie putt of his career, Rahm dug a one-stroke victory over the runner-up Louis Oosthuizen who finished at a glorious 5 under par 71 in the 121st U.S Open Championship.
Read The Day 3 Updates as Hughes' Top Tied Glory with Henley and Oosthuizen
Being the first wonder from Spain to win any USGA championship, the 26-year-old has bagged the second title on the tough terrains of the South Course at Torrey Pines after his 2017 Farmers Insurance Open win. Somehow, Torrey has grown to love Rahm, or it might be the other way around as he also chose to propose to his college sweetheart, Kelley Cahill on the same course, after the PGA tour victory.
Jon Rahm reacts to a missed putt on the fourth green. (Jeff Haynes/USGA)
Rahm's withdrawal from the Memorial Tournament earlier this year after testing positive for COVID-19 was a setback, but then, possibly as one says, everything happens for a reason.
Day 2: Bland's Field Trip at US Open Cost Yet Another Tie for Henley
"I'm a big believer in karma," states Rahm who showcased a pronounced 72nd-hole eagle comeback with the US Open, "And after what happened a couple of weeks ago, I stayed really positive knowing good things were coming. I didn't know what it was going to be, but I knew we were coming to a special place, I knew I got [my] breakthrough [PGA Tour] win here and it's a very special place for my family, and the fact that my parents were able to come, I got out of COVID protocol early, I just felt like the stars were aligning, and I knew my best golf was to come."
Rahm much after the finish was in disbelief of what truly came into play after all because somehow the US Open is a dream come true, hence equally unbelievable. "I have a hard time explaining what just happened because I can't even believe I made the last two putts, and I'm the first Spaniard ever to win a U.S. Open. This was definitely for Seve [Ballesteros]. I know he tried a lot, and usually, we think a lot about him at the Masters, but I know he wanted to win this one most of all. I just don't know how to explain it."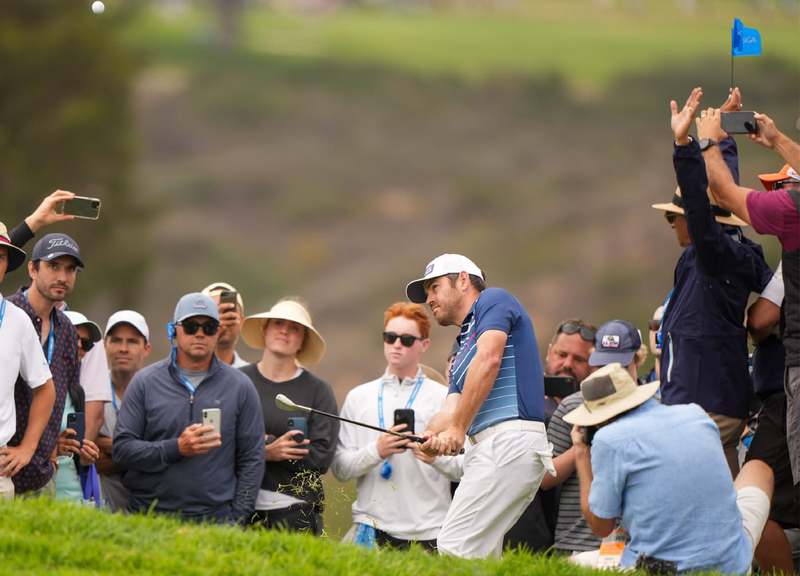 Louis Oosthuizen held a precarious one-stroke lead going into the final holes of the championship. (Darren Carroll/USGA)
On similar notes, Louis Oosthuizen (71-279) marked it to be the sixth time as the US Open runner-up since victoriously emerging out of the 2010 Open Championship. Harris English too, strokes back in third after shooting a final-round 68 (3-under 281).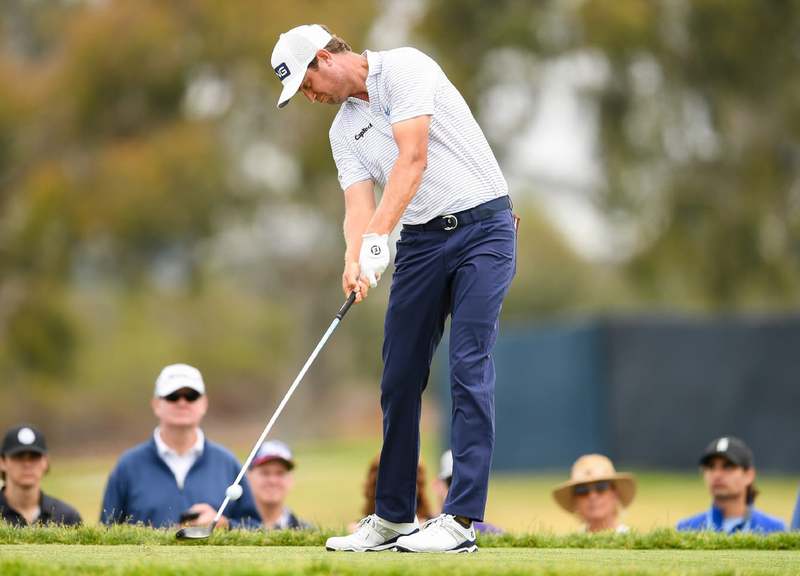 Harris English posted a final-round 68 on Sunday to position himself for a second-consecutive top-5 finish. (Robert Beck/USGA)
The Sunday did bring in a lot more thrills with Brooks Koepka (2-under 69-282) shared with Collin Morikawa (70-282) and Guido Migliozzi (68-282) or Xander Schauffele and Scottie Scheffler at a T7 with Russell Henley going off the top 10 finish of the championship. Sadly enough, Phil Mickelson even after high hopes of making it through this time, ended at 11 over 75. The final day had a grand closing only to come back for another day, another year.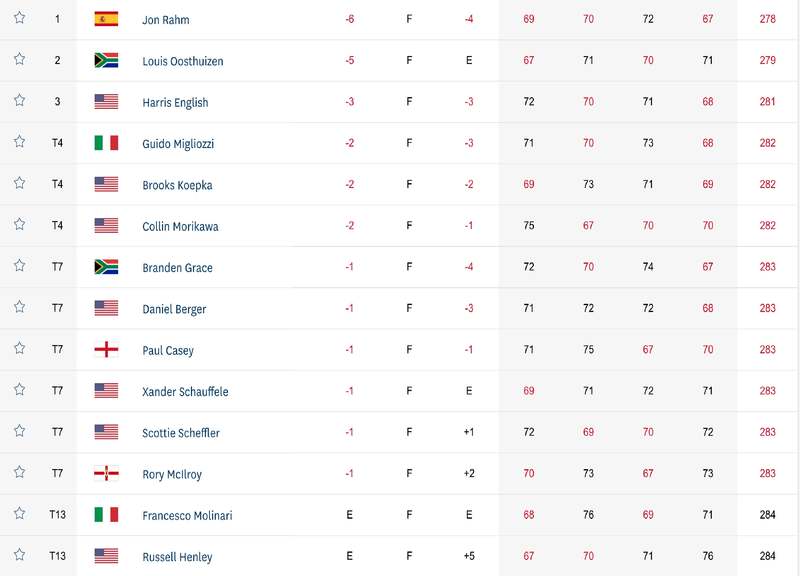 The final leaderboard after the concluding day at U.S Open. (USGA)
What the Champion Receives:
The Jack Nicklaus Medal

Custody of the U.S. Open Trophy for one yea

Exemptions into the next 10 U.S. Open Championships

Invitation to the next five Masters Tournaments, and exemptions into the next five PGA Championships and British Open Championships

The first-place check for $2.25 million
Missed out on Day 1? Check out the updates with us here.