Written by: Manvi Singh
After the delay stomped on the first day of golf at the Tokyo Olympics, Anirban Lahiri brings in a glorious day for Indian men's golf closing at 4 under par 67.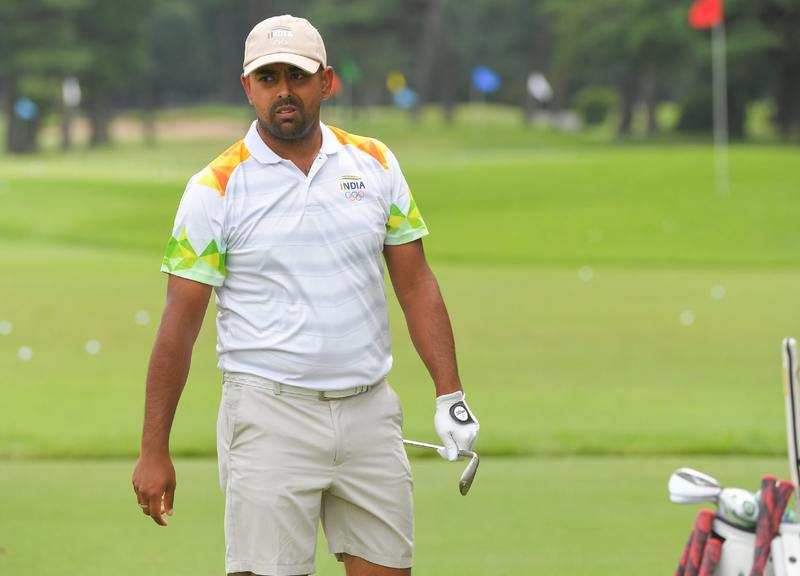 Anirban Lahiri settling in for a glorious day at Tokyo.
The first day of men's golf at the Olympics brought in spectacular wonders at the Kasumigaseki Country Club along with thunder and lightning that reasoned with the delay of the game yet the most important motto was - the show must go on.
Indian golfer, Anirban Lahiri was determined to bring Indian golf on the world map and with a wondrous 4 under par 67 with six birdies at consecutive holes of 5, 6, 7 along with holes 9, 15 and 16 tied 8th at the close of Day 1.
Teeing off with a bogey, the pre-event statement of Lahiri read, "I definitely have a lot more intent, more focus, more belief and definitely more confidence. To compare last time and this time, it's totally different. I came with an injury and was coming off the back of some WDs going into Rio. Feels like I'm moving in the right direction with my golf and with my body. I think it's good timing for me."
At the conclusion of Day 1, it feels like Lahiri's words were not in vain, rather they reeked of determination, willpower and commitment towards golf and his dream to set India on the world map of golf.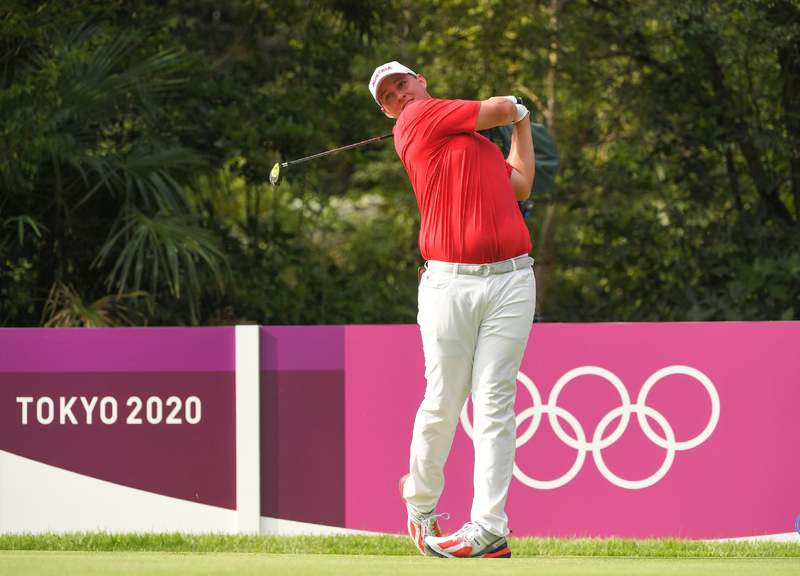 Sepp Straka at the top of the Day 1 leaderboard.
Reading into the completion of Day 1, Austria's Sepp Straka tops with 8 under par 63, followed by Thailand's Jazz Janewattananon with 7 under par 68 and a tied 3 for Belgium's Thomas Pieters and Mexico's Carlos Ortiz at 6 under par 65 each. The Open's Champion Collin Morikawa settled at 2 under par 69 along with the Master's wonder Hideki Matsuyama.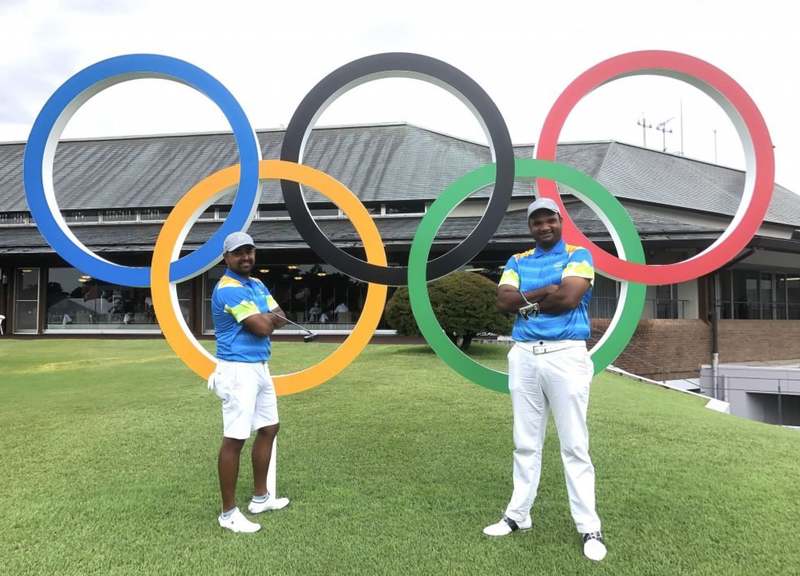 Anirban Lahiri and Udayan Mane at Kasumigaseki Country Club, Tokyo.
While Anirban has brought in new sunshine for the Indian golf world, Udayan Mane closed at T60 with 5 over 76 making the spectators hope for a better tomorrow.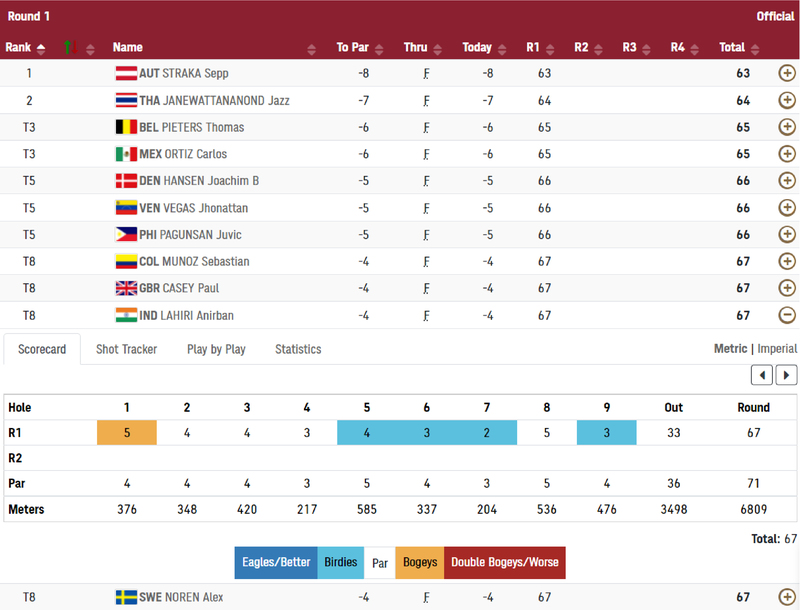 Leaderboard after completion of Day 1