Amidst the British colonial hustle and bustle India got some ancient and renowned golf venues. A witness to this historical past lies in the heart of Kolkata(now) , the royal Calcutta Golf Club , established in 1829 and the first outside the British peninsula still holds the award of being the oldest golf course of the country.
Royal Calcutta Golf Course

The glorious golfing past of the country was famous across the globe. Not only the existing royal club, here lies the Tollygunge Club that has been ranked amongst the top 20 country clubs in the world. It has its perfect share of water hazards , wide fairways where a perfect putting stock rolls the ball on the best manicured grass.

Award yourself 10 points if you know that this was a British sport who brought this game to India and established their rules to it. Here the timeline begins for few courses-

1829- The Royal Calcutta Golf Club
1842- The Royal Bombay Golf Club
1876- The Bangalore Golf Club
1878- Shillong Club
1886- The Madras Gymkhana golf club
1895- Tollygunge Club
1927- Bombay Presidency Golf Club
1948- Delhi Golf Club


A few years later , enters the great Indian Golf Union, now the apex body governing golf in India. 1955 was the year when it came as " we Indians are not interested in playing in the ambience that was created by the britishers''. Some senior golfers in calcutta supported by golfers in Delhi , Mumbai and Madras the then big provinces of independent India believed in the above statement.

A.D. Vickers, L. Sawhney, I.A. Ogg, R.G.L. Dhakely, S. Patel, I.S. Malik and J.L. Eaplen were some early birds of the IGU. Since the standards for playing golf were already set by these veterans , a sincere legacy was demanded too.

1n 1973 , India had actually traveled from a mere recognition towards a serious team of some outstanding players like Raj Kumar Pitamber, PG Sethi, Vikramjit Singh and Lakshman Singh.

P.G. Sethi
Jeev Milkha Singh

1994 was the year when, Son of legendary athlete Milkha Singh , Jeev Milkha Singh became the shining star in the golf industry where he tasted success by winning in many golf tournaments. The veterans of 2000s like Jeev and Arjun Atwal induced young talents.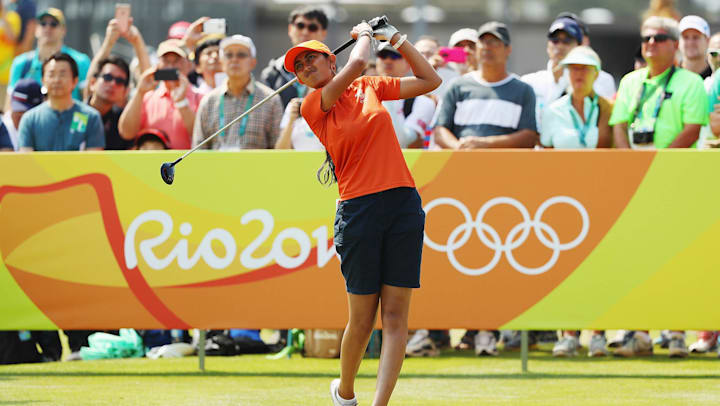 Later in 2016, golf was introduced in the Rio olympics.

By this time span , India has evolved much in the sports and has started moving towards the growth of golf. Golf was in demand among upper-class Indians.
Right from the beginning , golf has largely been a rich man's game. This statement is especially true in India, where extremely large populations are evident to a gap between Rich-poor than in the major golf-playing nations. Primarily , many courses are hard to access as they are either owned by some private players or belong to the Indian Army. There are few public courses as well. The statistics define it.


Total registered Golf Courses in India - 196

Total registered Army golf Courses in India - 98

Un-affiliated Courses in India- 35

This leaves approx 135 golf courses for the common man to play. Being in a country with around 140 crores of population, with 2,00,000 registered golfers ( amateur and professionals) and having around 135 golf courses, can we justify the population over the number of courses? This is hereby the major restraint in the expansion of the game.


Waiting over the tee's. For who?

Arjun Atwal , first Indian citizen to win a PGA tour, son of a leading Indian industrialist from Calcutta. Jeev Milkha Singh , Son of legendary Milkha Singh. Many of India's other professionals also come from substantial backgrounds. Now many are hoping that their victory would have come ONLY from the playing efforts they have put on. Really? Does their background mean anything?


Arjun Atwal

There are exceptions too with professionals like Ali Sher popularly known as BABA , who has been a caddie , who won the 1991 Indian open too and Shiv Shankar Prasad Chowrasia ( Chipputtsia) who won the first European-approved tournament in India. He is the son of a club greenkeeper.
Ali Sher


These players could get enough practice time for the improvisation in their game. Still thinking about their backgrounds?

The new and booming sections of the Indian society may embrace the sport in the same way these players are embracing, but how many actually care about the game? What about the memberships ? What about your
favorite tee times? What about your favorite course?


Change is starting.


The concept of Virtual membership is now prevailing in the market to give everyone answers to their questions. Many people have a desire to play but not being able to get the membership of a club forces them to lose this opportunity to play.
Dozens of new courses are being developed, involving real estate developers making golf courses available in the heart of a city. Will this make the game inexpensive?
Membership is no new concept in the field of golf. India's oldest golf course was a member course.

A fact, if you know you know, that a common man couldn't afford a membership without selling his kidneys is now a myth with different courses being shifted to different categories such as-

Private Courses
| | |
| --- | --- |
| Private Courses | Membership Pattern |
| DLF Golf Club | 15-25 lakhs for 5 years , Lifetime membership is NA, renewable after 5 years |
| Classic manesar | 2.5 Lakhs , Approx 15 Lakhs for lifetime. |
| Kalhaar blues and greens | 5.5 lakhs for 25 years |

Semi-Private Courses

Owners of these semi private courses are usually private companies, for example a city government owning a municipal golf course. This can also happen to private courses which are unable to earn or sell memberships and have a plenty of spare tee times, they usually consider converting into a semi-private model.


Public Courses

Source- DGC official website


Delhi Golf Club is one of the courses which is on government land. It has ultra restrictive membership with a waiting period of over 50 years for those who want to become a member of this club. This 220 acres of club is under lease of Indian Government till 2050.


Army/Defense Courses


Source- 4moles.com


Jammu and kashmir has 27 courses out of which 14 courses are for the army, where anyone with an Indian identity can come and play for a nominal amount. Royal Springs in Srinagar is one of them.


Virtual membership is what is needed now


A virtual golf membership is a program that enables a golfer to pay a membership fee and have access to play at different golf courses.
There are some online portals like 4moles.com which allows you to buy rounds of greens through a gold membership platform which is a great way for one to start golfing at affordable prices and its cost effective as compared to very steep golf club memberships. There are several credit cards like mastercard , AMEX plat which too offer complimentary access to rounds of golf.


How needy are you?

The best virtual golf membership of today includes pieces of tech and are the dream for many golfers, some pros and amateurs own one. It becomes a vital aid for their game. Other golfers aren't so sure, and may think of a justification of their investment in virtual golf membership. At the end of the day, what do they get out of it? Why do they actually need it?
Different people may have different thoughts over this.


Prestige Value-

First is a Prestige value of owning a membership of a course. The status of being a member sounds luxurious to few. People want to socialize around a specific class of the society. Tandoori members are a part of golf courses as members to enjoy the privileges of being a part of a group of people who are extremely powerful.

Commercial Value-

While the other group may think towards the commercial benefits of virtual membership. The savings that they can have if they are a member of a golf course.
Therefore having a membership saves golfers the number of rounds they want to play.

Multi-Club approach-

Just not a fancy name, or one may call it a reciprocal membership program inclusive of a multi-club membership program which allows a golfer to pay a single membership fee and grab the privileges at multiple golf courses. Some savvy operators provide this feature such as 4moles.com who are bringing in some significant change in the golf market.

Event opportunities-

Whether you are golfing for networks , deals , socializing or simply to relax , golf events are bringing opportunities for all of these. A golfer majorly not a pro looks for the same. Where will they get it? In the events , people flooded in the acres and acres of land , cheering the drinks up , and celebrating their golf knowledge.
Apparently a better place to hide!


For what privileges?
Results of your dream!

Apparently , people having virtual golf membership have a win- win situation of playing according to their choices.
Virtual membership is the reality of the new world. With continuous improvements , golfing platforms like 4moles.com are there to back you up.

4moles.com, Asia's first golfing community and a media platform which helps in assimilating an outright portfolio of golfing Services under one single roof. Some golfing perks include preferential tee time bookings , Corporate Tournaments , Exclusive Pro-Shop brands , Scorecard Management and Handicap , personalized Holiday Packages , Social Networking and many more.